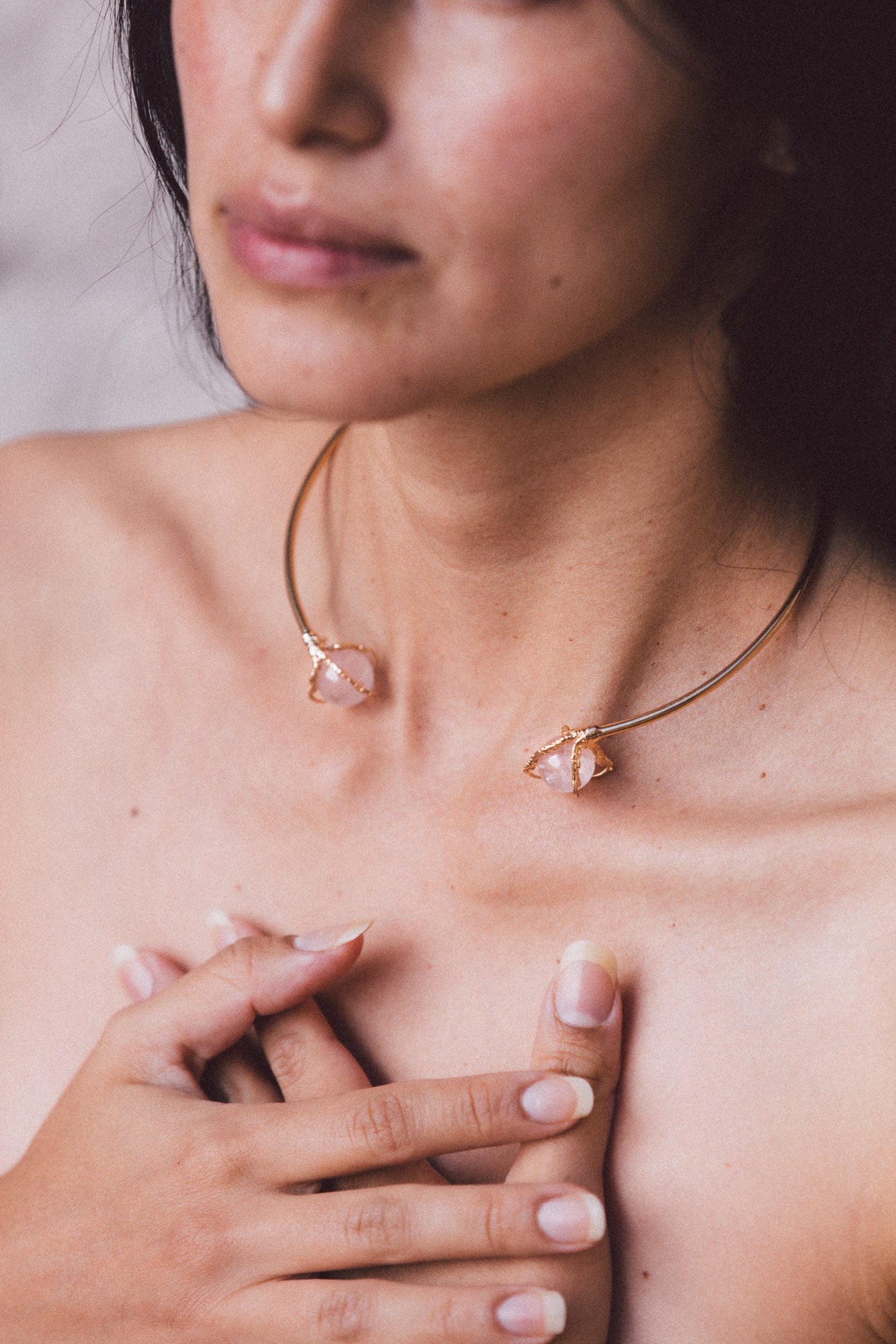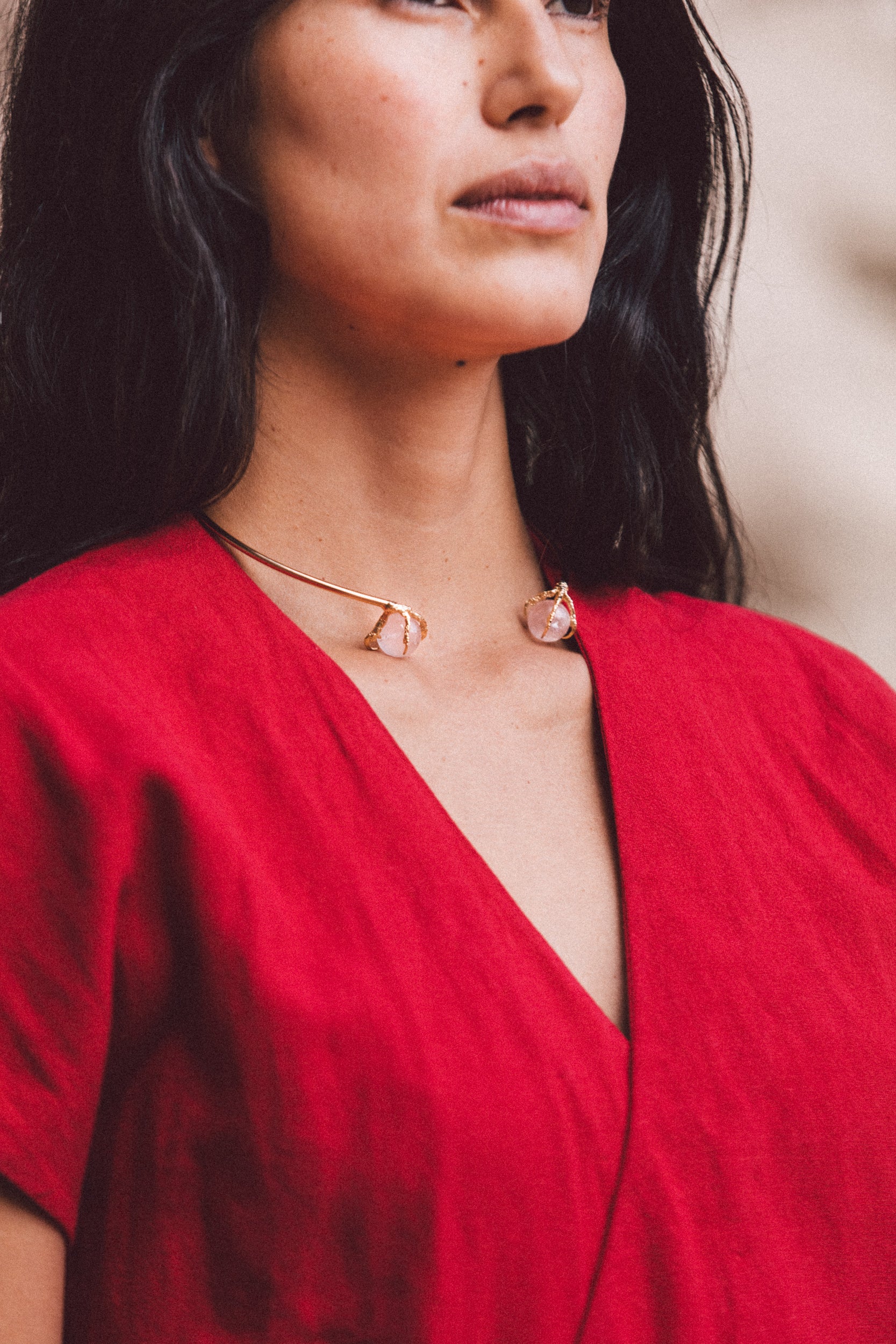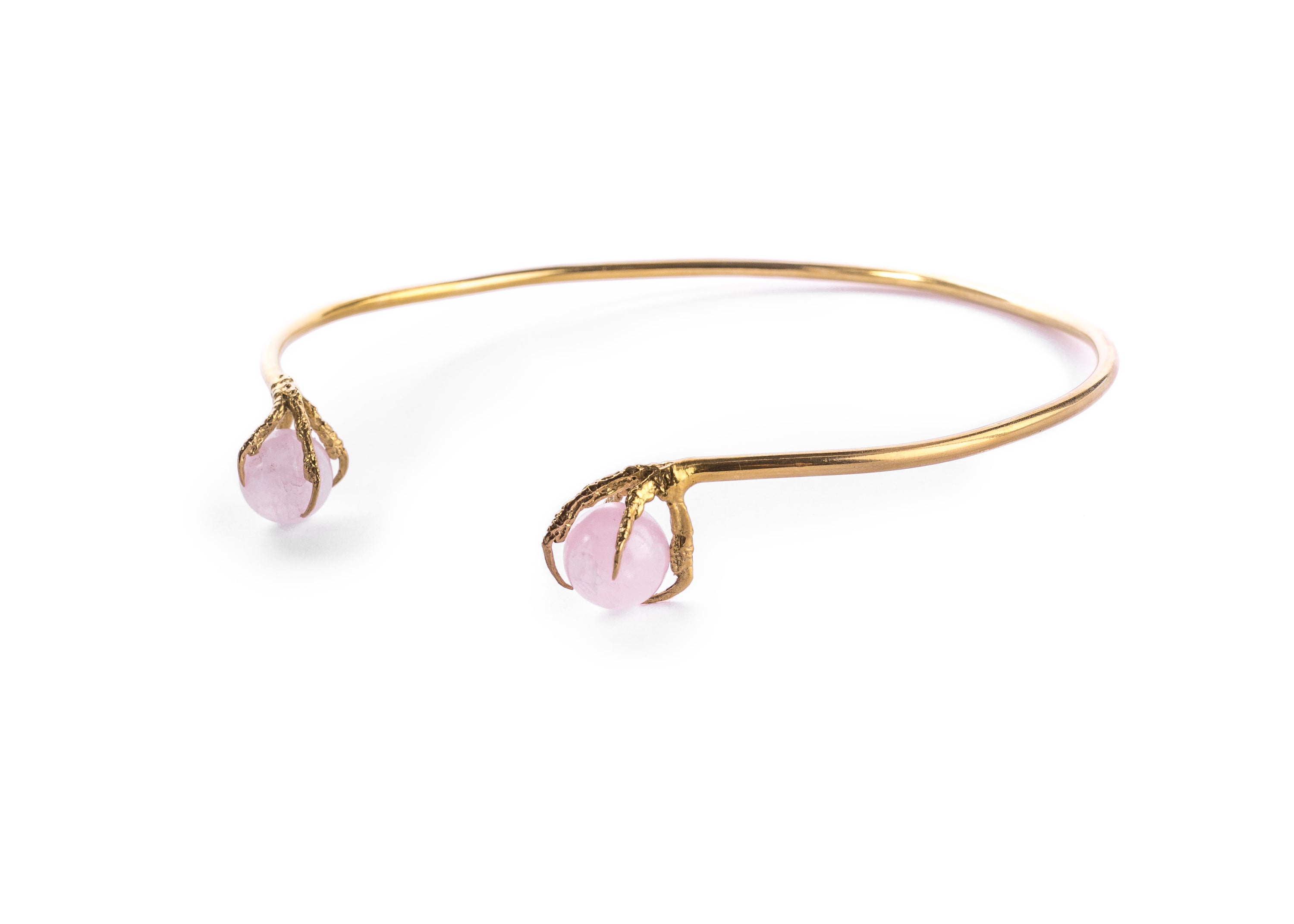 Raven Claw Clavicle Rose Quartz
The Raven Claw Clavicle is inspired by the freedom that the bird embodies. This stunning raven claw necklace evokes our ability to see the world from above in order to become conscious observers inspiring us to move lighter and transform.
Clasped within the raven claws are two pink rose quartz the crystals of unconditional love. Its subtle pink color carries the energy of compassion and deep personal connection. It is the stone of feminine beauty and love.
Recycled Bronze and 22 Karat Gold Vermeil + Natural Rose Quartz
One size fits all 

Handmade in Mexico City

Recently Viewed