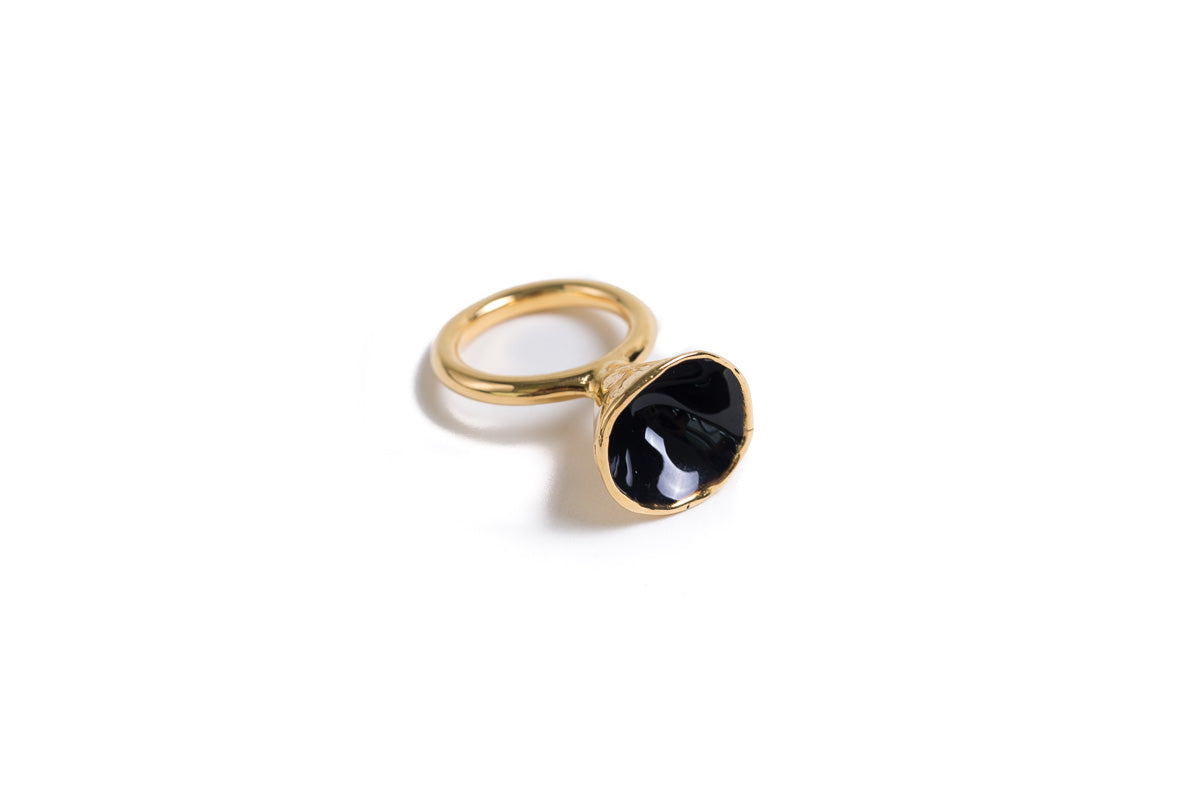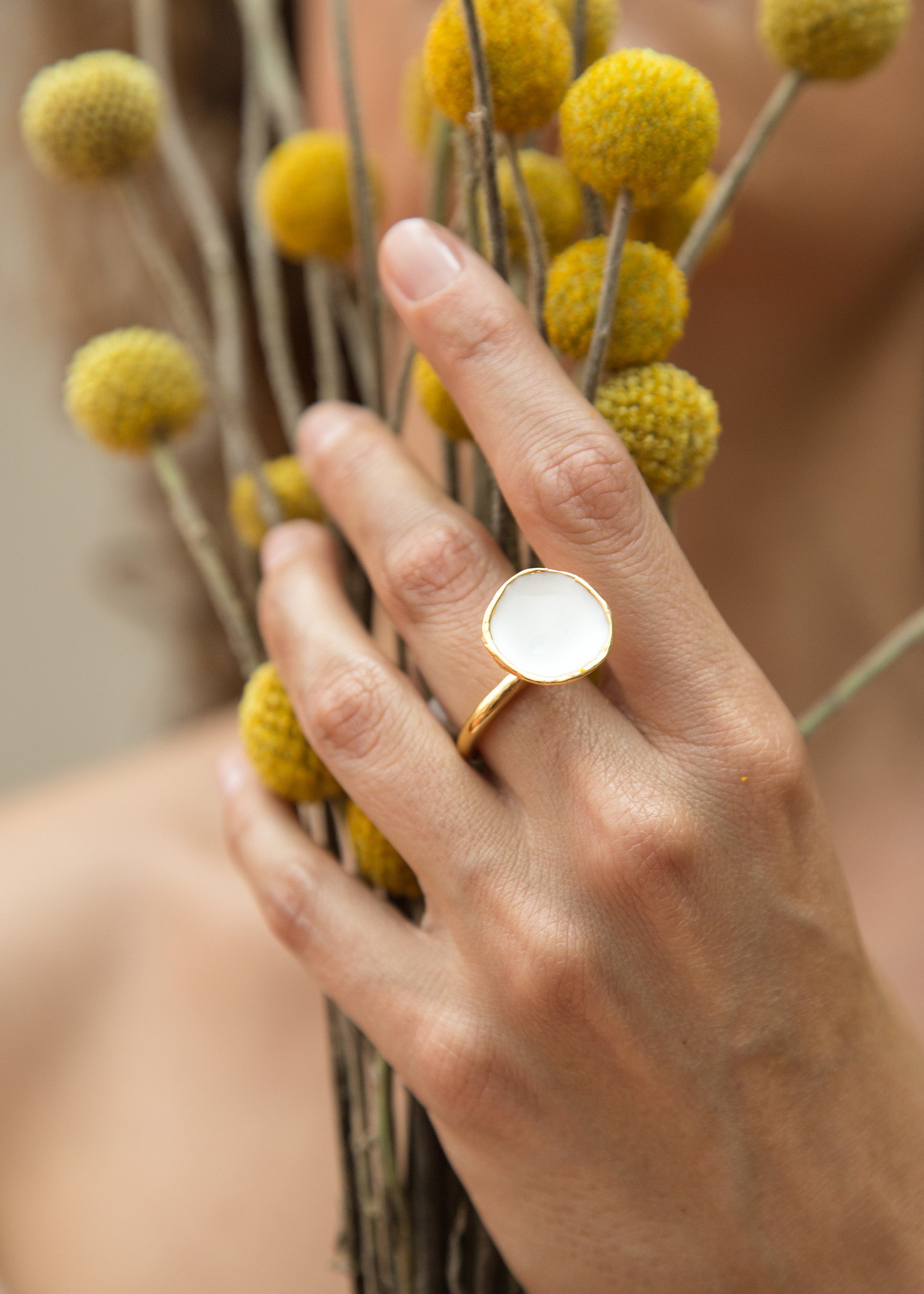 The seed ring was cast directly from a real seed. The intention of this piece is to connect us with the essence of plants, all their stages and potential for transformation from seed to tree, to flower. Our muted pastel colors are reminiscent of the sky and the earth. Noche a dark black of the night.

To be worn alone or stacked. The earthy tones within the pod is hand painted glass enamel. 
Sizing: Standard US sizing. 4-9. If you're uncertain about your size it is good to know that most females will have either a ring finger or the middle finger in a size 6.
Bronze 22 Karat Gold Vermeil 
Handmade in Mexico City
Recently Viewed