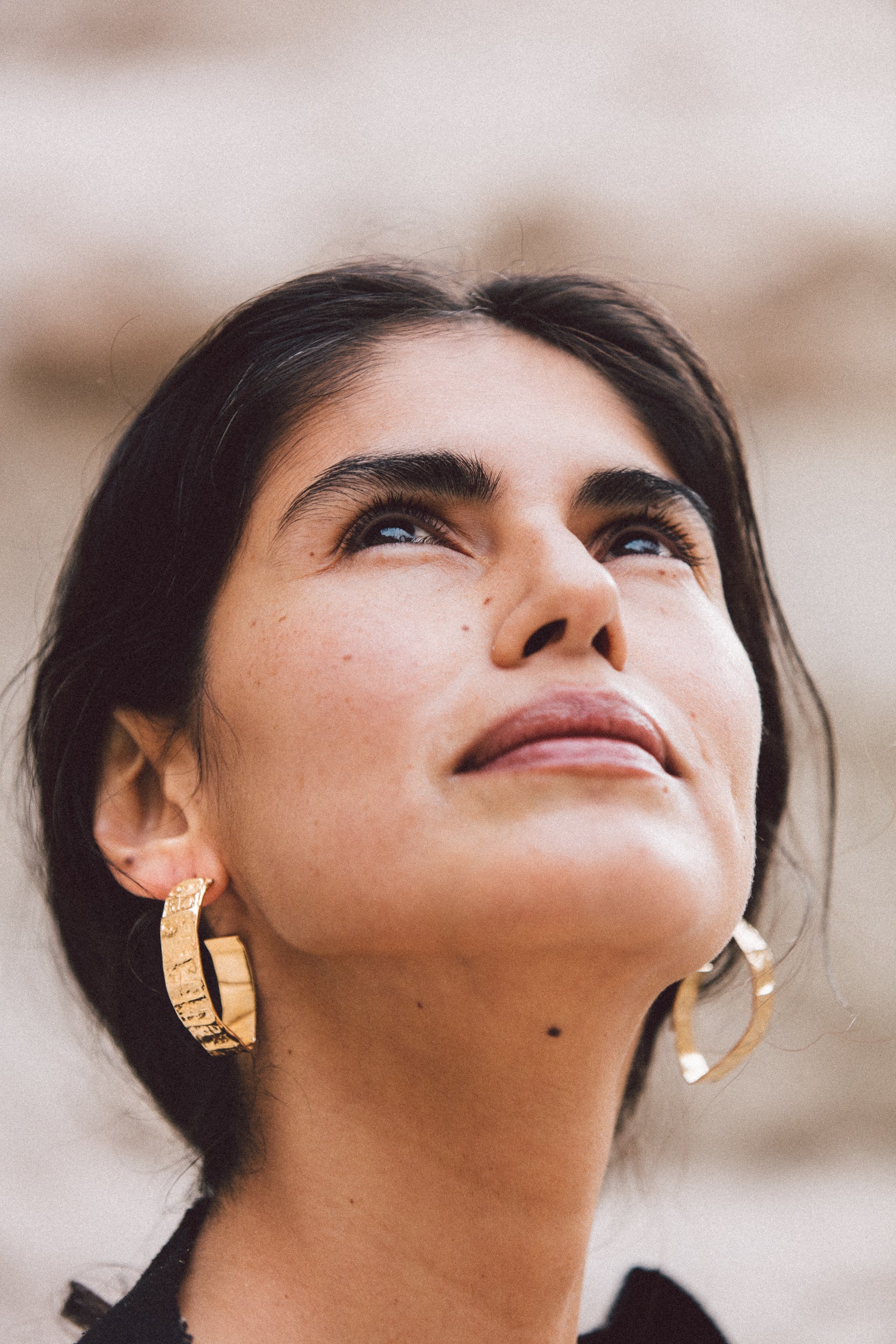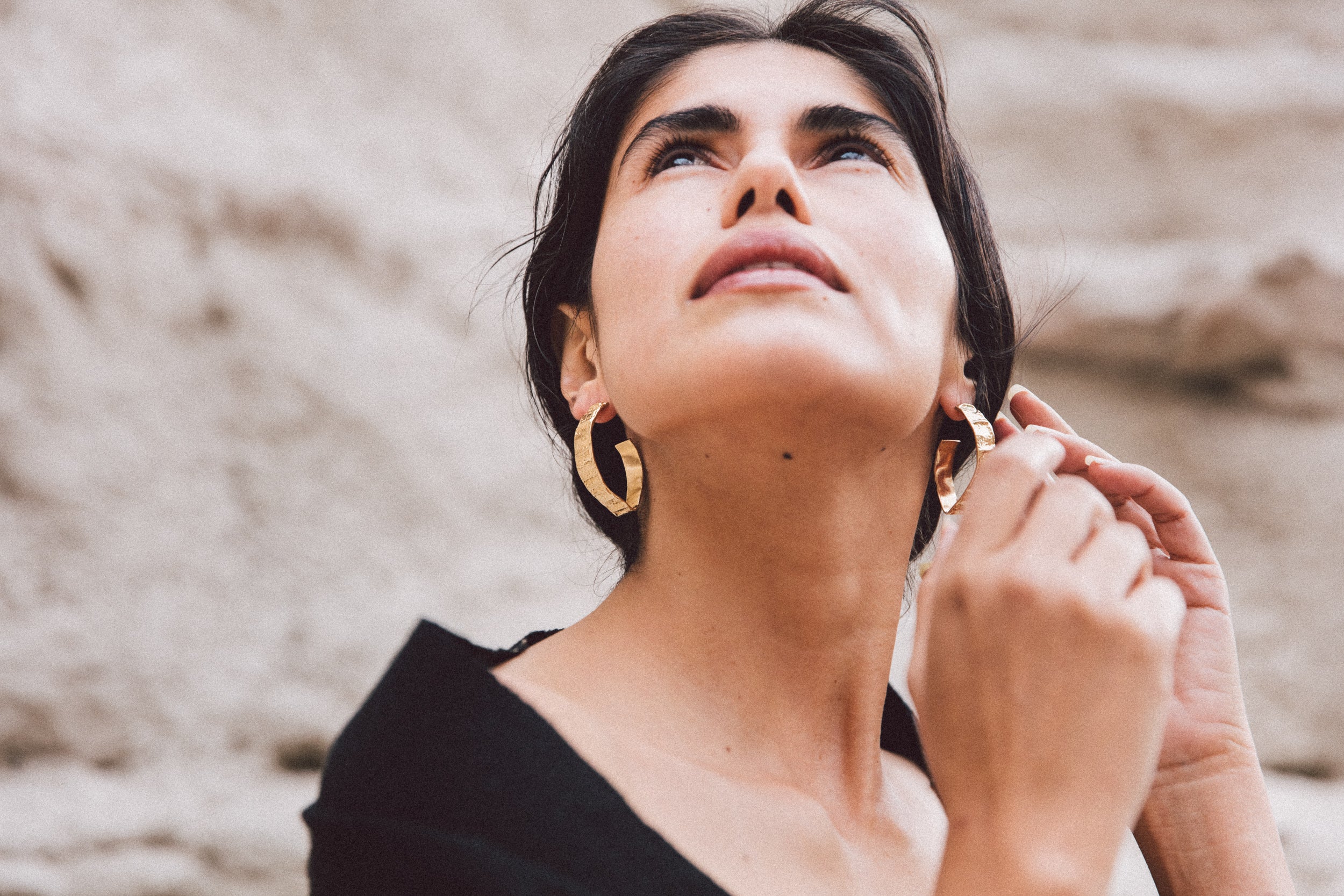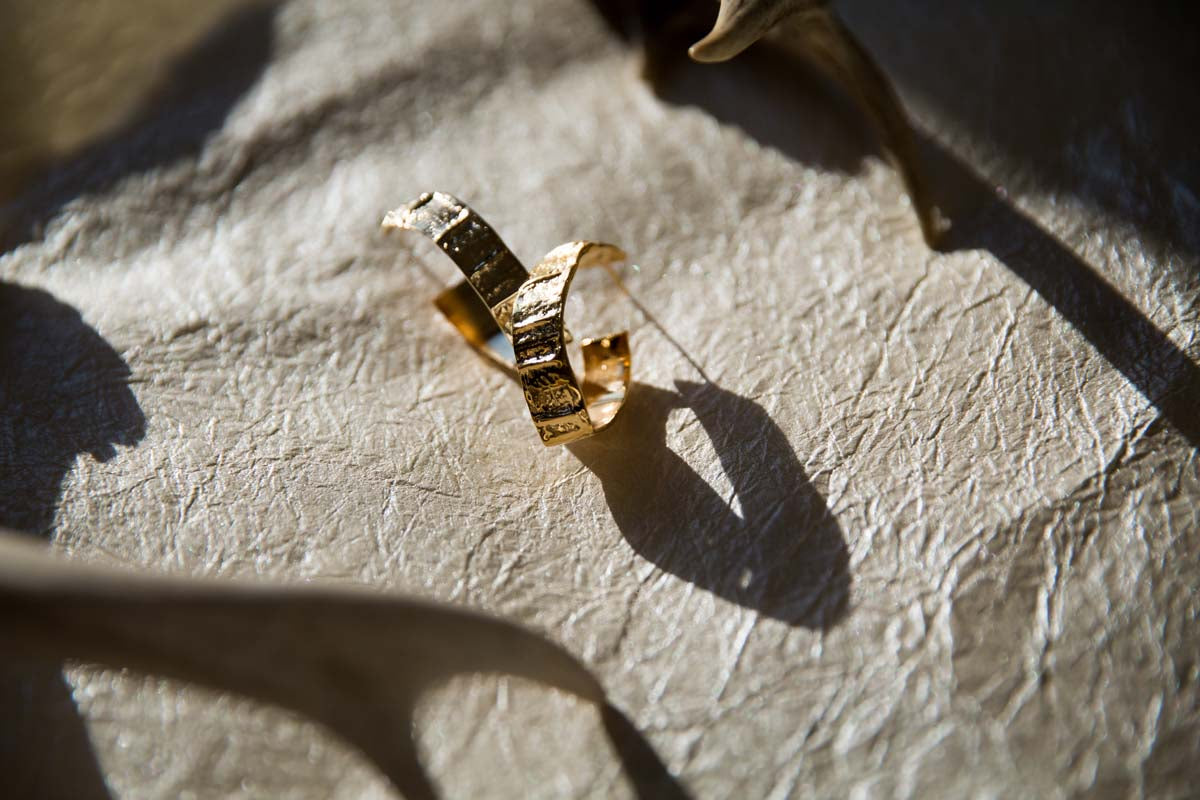 Crocodile texture gold hoop earrings inspired by the water element and the fluidity of life. The crocodile collection embodies beauty and strength. These sustainable gold hoop earrings bring an exotic touch to the staple hoop earring. 
Our crocodile texture is ethically made through exact impression moulding techniques.
An alluring V-shaped hoop accentuates the natural form of the face. 
22 Karat Gold Vermeil

Handmade in Mexico
Recently Viewed